Hanson Audio Video wins the 2018 CEDIA "Best Showroom of the Year"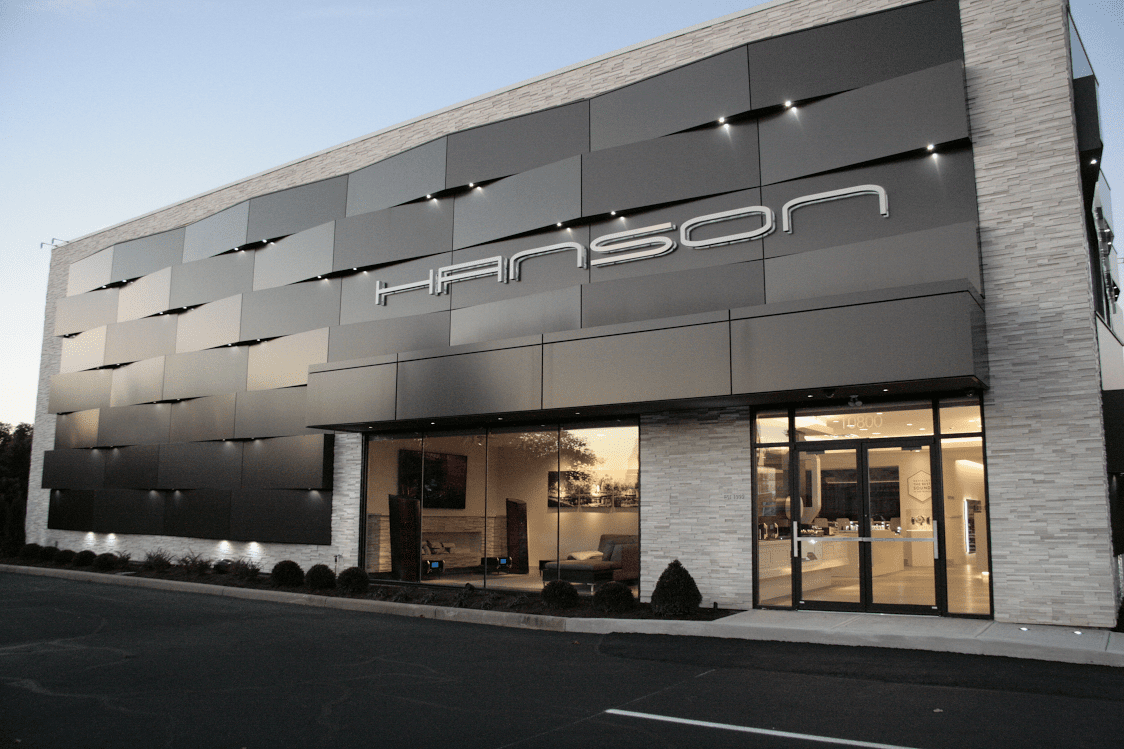 We are thrilled and proud to have partnered with Hanson Audio Video in building their award-winning showroom. Partnering together and building the best showroom in the Americas Region consisting of both North and South America is an honor our team is extremely proud of. Our close relationship with Hanson Audio Video has continued to this day and was most recently featured in Homearama® 2018. Hanson Audio helped create our home theater and has been an integral part in creating unique experiences for our customers. Credit Hanson Audio Video for the images below.
*Official Release from Hanson Audio Video
Cincinnati, OH, September 10, 2018
Hanson Audio Video located at 10800 Montgomery Road in Cincinnati won the prestigious 2018 CEDIA Showroom of the Year Award for the Americas Region consisting of North and South America. The award was announced and presented in San Diego on September 5, 2018 during the annual CEDIA EXPO attended by over 20,000 participants.
CEDIA (Custom Electronic Design and Installation Association) is the leading global authority in the $14 Billion home technology industry. CEDIA represents 3,700 member companies and serves more than 30,000 industry professionals that manufacture, design, and integrate audio, video, and smart home products and services.
The CEDIA Award Ceremony was held at the Petco Baseball Stadium where Hanson was cited for their superior approach to educating customers on their products and services in addition to the way they allow customers to experience various smart home technologies, home theater and high performance audio products in their experience showroom.
#############
Hanson Audio Video is a locally owned and operated business established in 1999. Hanson is the premier supplier of home entertainment and advanced smart home automation in Southwest Ohio through their two award winning showrooms in Cincinnati and Dayton. Hanson is a nationally recognized member of The Home Technology Specialists of America and through their numerous industry certifications.